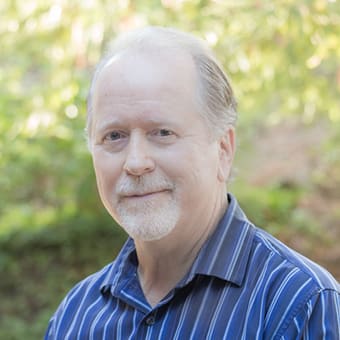 Dr. Jakobsen
Dr. Steve Jakobsen, DC (also referred to as "Dr. J.") was born in Seattle, Washington. He grew up in the Sierra Nevada foothills of California, where he developed a love for animals and the great outdoors.
In 1988, Dr. Jakobsen graduated from Life West Chiropractic College, located in Hayward, CA. In February 1989, Dr. Jakobsen started working at Lafayette Chiropractic Group in Lafayette, CA, where he met his wife and fellow chiropractor, Robin Alexander. Since 1997, Dr. J. has been a co-owner of Lafayette Chiropractic Group with Robin.
In 1996, Dr. Jakobsen was invited to perform chiropractic care at Diablo View Veterinary Hospital on Shaba, a 150-pound Malamute who had a questionable disposition. After several adjustments, Shaba had a much better back as well as a better attitude. Dr. Jakobsen was hooked on providing chiropractic care to animals.
Along with a passion for providing chiropractic care to both two-legged and four-legged beings, Dr. Jakobsen enjoys all forms of activities, including biking, hiking, kayaking and swimming. Dr. Jakobsen has been implementing chiropractics at Diablo View Veterinary Hospital since 1996. He has demonstrated excellence that has resulted in a predictably positive outcome!
Our canine chiro patients love to come in for an adjustment and a cookie!