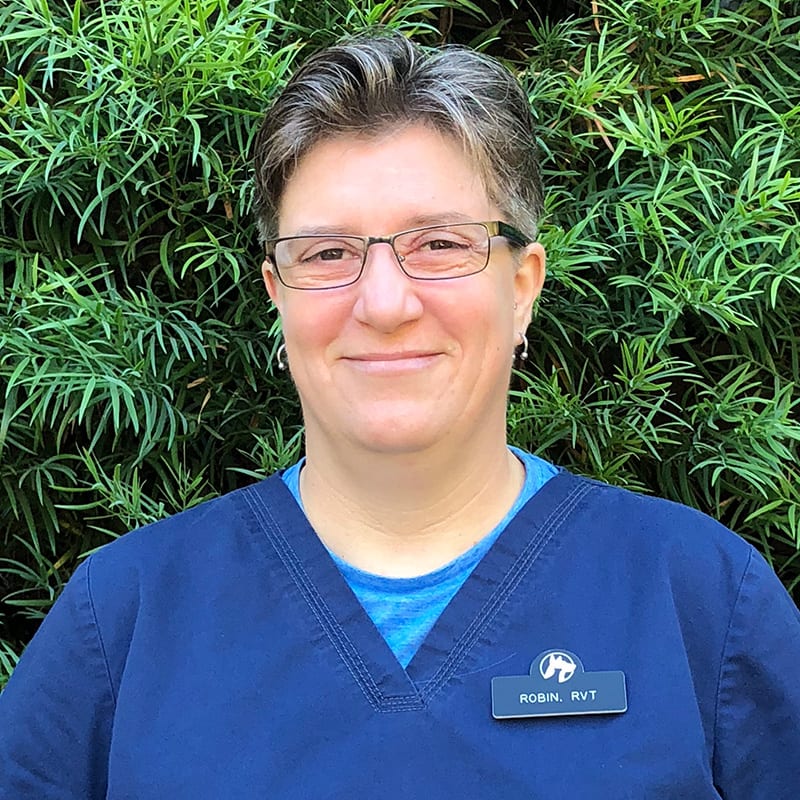 Robin, RVT
Robin is a Bay Area native, born and raised in Berkeley, CA. She now resides in Pleasant Hill with her dog Kiara. She joined Diablo View in June 2018 as a Registered Veterinary Technician (RVT).
Robin graduated from Santa Rosa Junior College with an AA in Early Childhood Education and worked as a preschool teacher for 10 years.
In 2016, she graduated from Carrington College, in Pleasant Hill, with an AS in Veterinary Technology; then, in 2017, Robin took and passed both her national and state boards.
Robin's family always had a dog, then in her 20's she got her first cat. She loves spending time with her fur babies and being able to help animals. In her spare time, Robin enjoys taking her labradoodle for walks, training and playtime. She also likes to spend time with her family and in her yards doing different projects.