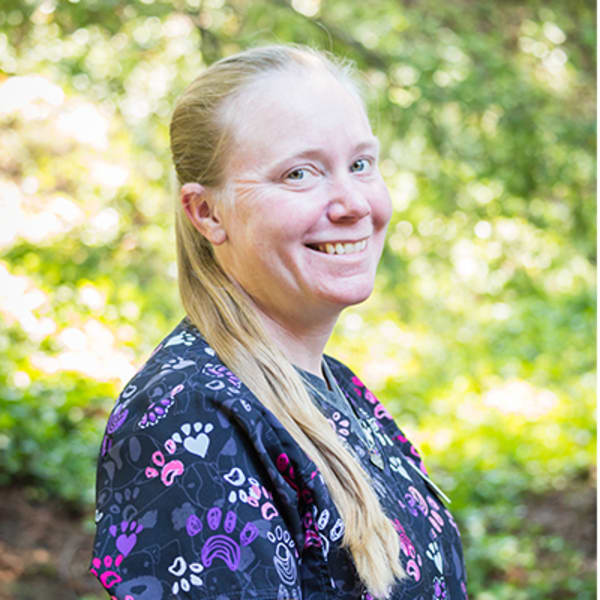 Amy Bardwell
Amy joined the Diablo View family in April 2016.  She has been working in the veterinary field since 2006 and is currently enrolled in the Penn Foster veterinary technician program.
She grew up in Ukiah, CA, where her parents still live. Amy is surrounded by her pets: her 6 cats — Niles, Delilah, Rozz, BOO!, Alan and Mulder — and her pit bull mix, Charlie, whom she loves to take for walks and swimming.
Her other past times include cross-stitch, rollerblading, reading and watching scary movies.